Top Takeaways from the 2021 Feedback Loop Product Management Insights Report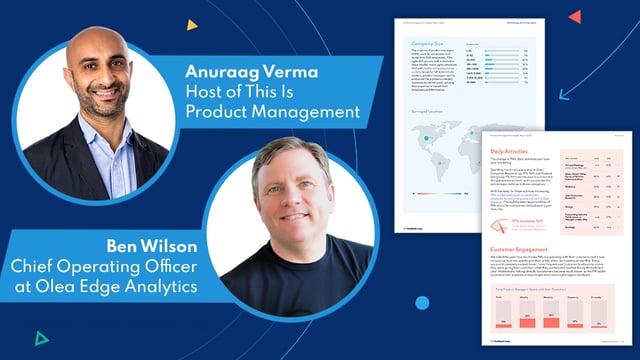 Hint: The Pandemic Changed Everything
Feedback Loop's 2021 Product Management Insights Report is different. In light of the lunacy of the past year, we asked even more meaningful questions on this year's survey. Just as we'd hoped, they elicited even more telling answers from the 500 product managers and leaders we surveyed.
It is our 7th annual report, but for the first time, we are producing a webinar, Top Takeaways from the 2021 Feedback Loop Product Management Insights Report, to go with it. Our very own Anuraag Verma, host of the popular podcast This is Product Management, will host the webinar. He will be joined by Ben Wilson, COO of Olea Edge Analytics and a former CTO for Google, on May 20, 2021, at 1:00 PM EST.
"Just like pretty much everything else, product management, as a profession and as a practice, changed last year," Verma says. "It was very interesting to see how product managers, themselves, saw those changes and the impacts they had on their day-to-day work practices. Product managers have always known how to be agile and how to do more with less; the 2021 PMI Report showed those skills were really tested by the pandemic in some fundamental ways."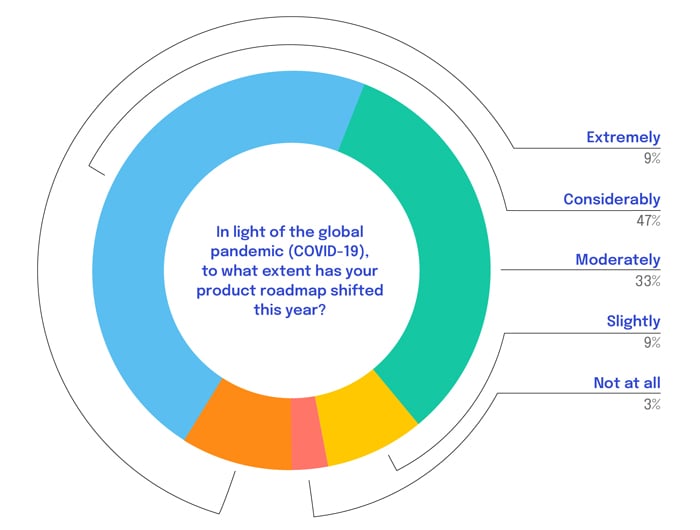 Verma and Ben will offer their own take on the report's top takeaways. Chief among them is the fact that 90% of respondents said the global pandemic shifted their product roadmap at least considerably during the past year. Other takeaways from the report they'll discuss include:
As the PM role has become both more pivotal and widespread within companies, more tenured employees are transitioning to product management departments from other roles within the company. After analyzing the research, we see a lot of opportunity for PMs in the future.
PMs are playing larger roles at smaller companies, where they need to wear more hats. This became even more necessary in light of pandemic-induced downsizing.
The hierarchy of responsibilities among our PM respondents shifted. In 2020, Product Strategy and Setting the Product Roadmap were atop the list, but as many companies struggled to survive, there was likely less time to spend on these types of longer-term practices. This year's winner was User/Consumer Research
Product managers turned inward. They relied more on internal sources for ideas and information, and they shifted more to internal ideation and collaboration, despite — or because of — physically separated teams.
PMs want more: more development resources, more data to inform decisions. No surprise here, this has not changed from previous years.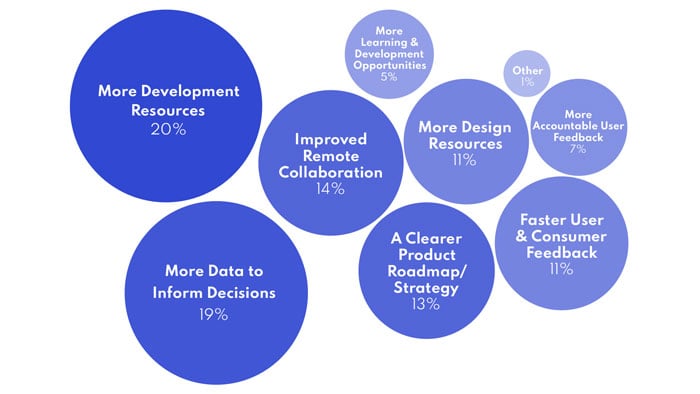 Verma and Ben will share the takeaways they found most insightful, as well as what they think they'll mean for the future of product management. And did we mention this webinar will be interactive? Don't miss your one and only chance to ask Verma and Ben your burning questions about the 2021 PMI Report. Register now!

Subscribe now!
Get our new reports, case studies, podcasts, articles and events