This year, things like global supply chain failure, increased prices of labor and raw materials, and already tight margins taught us that it's even more expensive to fail.
But companies did that too in 2021. We saw Quibi fail just six months following its launch after misjudging its target consumers' demand for the mobile-first streaming service (or simply not asking them what they think).
All of this will set the stage for a few important trends we'll inevitably see across business, marketing, and retail next year.
BUSINESS:
Every day data scientists will tap consumers for critical and everyday business decisions.
The majority of companies aren't speaking with consumers regularly enough–or at all. This is often because research conducted by internal teams takes months to complete, or because companies don't have access to researchers at all.
In 2022, members of business teams will take it upon themselves to fill this gap by becoming data scientists in their own rite. We'll see product and marketing teams, specifically, adopt technologies that give them direct access to consumers so they can test ideas before launching them and get feedback from target audiences in days, rather than months.
Consumers already indirectly dictate shopping and cultural trends; soon, they'll directly influence critical business decisions for both major and emerging companies.
Emerging innovation will come from legacy businesses.
Innovation today has typically come from young, startup businesses that are willing to fail fast and often. But that does not mean that innovation is the exclusive domain of these companies.
We've already started to see legacy companies like Farmers Insurance and Swiss Re invest more into innovation with the launch of startups inside their own companies. These businesses have been around for decades – even centuries – and have the solid foundation and resources they need to fuel innovation and surpass emerging competitors.
In 2022, we'll see more established companies doubling down on innovation in their respective industries and redefining market landscapes in the process.
Businesses will look beyond current revenue to predict future success.
Revenue will always rule as the key measure of performance of what's already been done. But in 2022, we'll see companies complement this lagging indicator of success with leading indicators that paint a clear picture of how the market is reacting to products, campaigns, and other initiatives right now.
Leading indicators such as real-time customer feedback, satisfaction, confidence, and immediate-next-action will offer a glimpse into future performance so that businesses can move quickly to influence future revenue.
Not only will businesses be able to forecast and make accurate predictions about the future, but they'll also be able to address trends and react to market changes as they happen.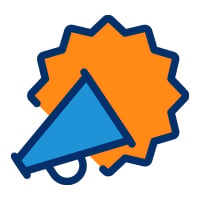 MARKETING
Hindsight might be 20/20, but businesses will prioritize foresight in 2022.
With increasingly direct access to consumers, brands will no longer wait until after the fact to get feedback on campaigns, products, and brand names they've already launched to know what people think. And they'll avoid a little controversy–and major financial setbacks–in the process.
For instance, if Kim Kardashian had tested the brand name Kimono (the precursor to what is now SKIMS) with consumers before launch, she would have known it hit a cultural nerve and could have avoided significant backlash.
This is not to say that marketers won't have bad ideas in 2022–that's inevitable–but we'll at least see more of them skip the part where they turn those bad ideas into catastrophic decisions for their brands.
Marketers will look to "Boards of Consumers" to make critical decisions.
Consumers are now leading cultural and buying trends that brands once solely dictated. This means that consumers also need to have a seat at the table when brands make decisions about everything from campaign concepts to product creation.
While marketers are focused on what they think is right for consumers, consumers will simply share what they want or don't want.
In 2022, we'll see more brands introducing de facto "Boards of Consumers," and many that won't make critical decisions without them. Marketers will rely on consumers' advanced input, rather than their after-the-fact feedback, to make key decisions.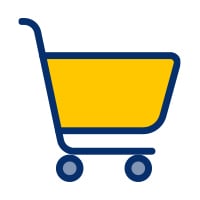 RETAIL:
Product failure will become a lot more expensive for fashion retailers.
With the rising costs of labor and shipping, an unpredictable supply chain, and already tight margins, it will become too expensive for apparel companies to bet big on low-demand products in 2022.
Eighty-five 85% of new products fail in the U.S. every year, due in large part to not understanding the audience they're selling to and building products they don't want or need.
In 2022, fashion and apparel brands will adopt technologies that give them direct access to their consumer audiences to confirm product-market fit before moving forward with new products. By bringing the voice of the consumer into critical product decisions, brands will be able to determine the success of their products before they even hit the market.
If 2021 was the year that businesses realized that customer feedback can mean the difference between product success and failure, 2022 will be the year that companies go all in, speaking with consumers before making key business decisions.

Subscribe now!
Get our new reports, case studies, podcasts, articles and events