Beyond Sneaking a Peek: Privacy Protections Offer Marketing Opportunities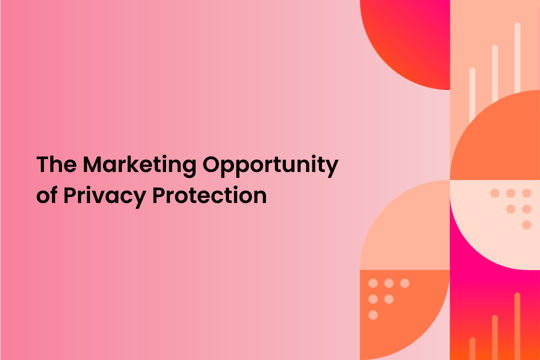 Marketers went a little bit crazy when Apple launched iOS14 in late 2020. Among other things, updated privacy protections meant developers now needed to get users' permission before tracking them. Digital marketers really started to sweat in 2021 with the launch of iOS15, in which Apple took things a bit further:
"Mail Privacy Protection stops senders from using invisible pixels to collect information about the user. The new feature helps users prevent senders from knowing when they open an email, and masks their IP address so it can't be linked to other online activity or used to determine their location. … This year, Intelligent Tracking Prevention is getting even stronger by also hiding the user's IP address from trackers. This means they can't utilize the user's IP address as a unique identifier to connect their activity across websites and build a profile about them."
Similar efforts are being undertaken by other behemoths, such as Google, which is planning to enhance consumer privacy by phasing out third-party cookies on its Chrome browser. All these changes make it harder for advertisers to use tracking information for measurement, which makes it harder for them to effectively deliver digital advertising.
As a consumer, I support these efforts to protect my privacy. As a marketer, as much as I understand the potential negative implications, I think they're overblown. I also think there's an upside: We have an opportunity here to develop deeper, more meaningful relationships with customers and prospects.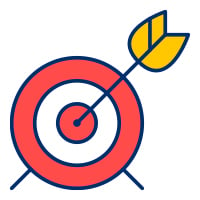 Talking to targets
In a recent article, "How Apple's iOS 15 Could Impact Email Marketers," Will DeKrey, Hubspot's group product manager of campaigns, said: "Each individual company, large or small, will need to get better and better at building trusted relationships with their audience, earning the right to learn who they are and what they're interested in. What's true about people today is that they want BOTH privacy AND personalization. They still want content that is targeted and messaging that speaks to their interests. Given Apple's changes, email marketers will likely need to focus even more on creating remarkably relevant content that drives their audiences to take action, versus experimenting with headlines just to see if they can get a click."
How do you create "remarkably relevant" content or messaging?
You talk to your customers and prospects.
That's the silver lining here. Tech giants are listening to their users and giving them the privacy they have said they want. Marketers need to listen, too.
Getting input from customers and prospects from the get-go lets you de-risk content and messaging for any kind of campaign. And you don't have to violate anyone's privacy to do it successfully. With DISQO Experience Suite, marketers can get feedback almost instantly from their target audience on which messaging or advertising concept they prefer. What's more, marketers can ask follow-up questions, such as, "Why'd you pick that one?" and the feedback they get can inform future iterations. That's not something you can do if you A/B test an image on Facebook ads or a subject line on a mass email.
Instead of lamenting what perceived advantages, we may be losing, marketers should take this opportunity to fully connect with our own customers and prospects, rather than sneaking a peek through some backchannel. By engaging with our target audience early and often, we can create more meaningful messages, campaigns, and even products.

Subscribe now!
Get our new reports, case studies, podcasts, articles and events