Exploring the Opportunity for Financial Products Serving Women: Part II, Tackling Challenges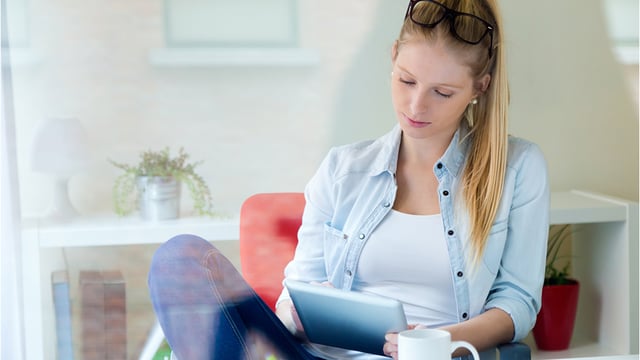 In part one of this series, we talked about women as the next wave of opportunity in financial services. In part two, we tackle the role financial advisors and planners play in women's finances.
Expectations differ across generations
We asked women about their biggest challenges for long term financial success, and heard diverse responses based on age:
The hardest thing planning for my long-term success is how my job or career will change as I have more children and as they grow. As they grow up I don't know if I'll need to make changes to my career so they have what they need (age 25-34)
Making sure I have enough saved for my kids to go to college and still save enough for retirement (age 35-44)
I find it challenging to know if my financial rep is giving me objective advice or giving me advice based on his personal compensation. (age 45-54)
Planning for all different outcomes such as long term health care, retirement living and plans for health care. (age 55-64)
Making sure I have enough to live on if my spouse dies (age 65+)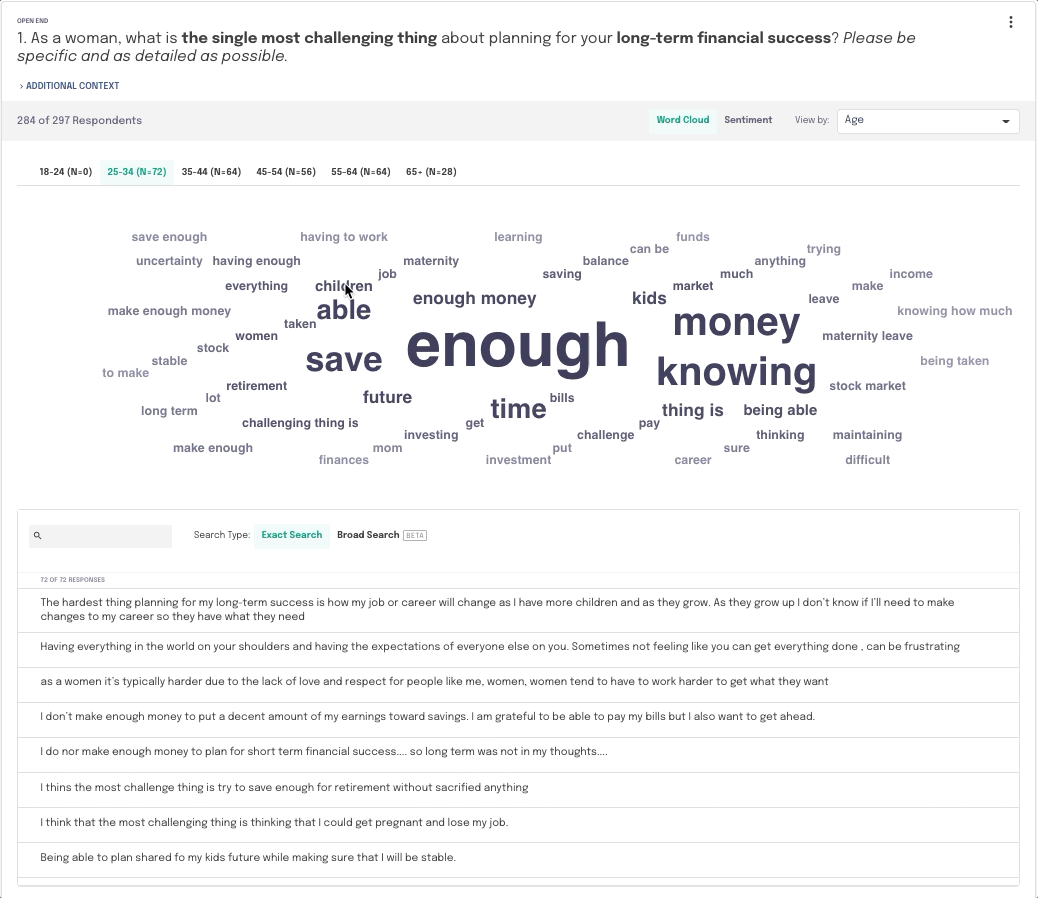 Common themes we noticed:
Outliving their partner as a concern to their long-term financial success
Financial burden of children, managing competing priorities (work, home, personal life, etc.)
Inequality/not being taken seriously
Gender pay gap
Wanting more education around investing
Commonly cited positive experiences working with financial advisors
Almost half of the women we talked to currently work with a financial planner or advisor. Of those women working with a financial planner or advisor, most are satisfied.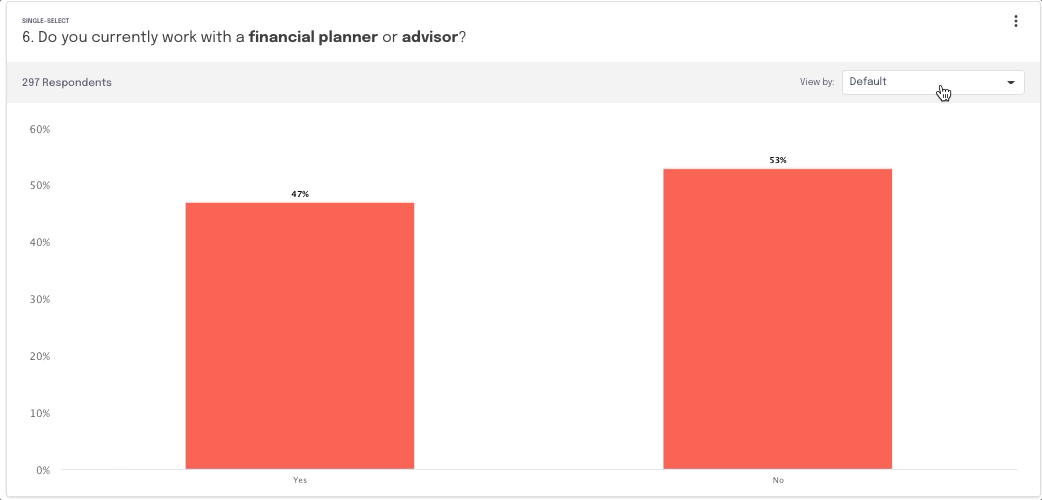 When asked to explain what makes them satisfied with their advisor, some of the themes included: Trust, availability, attentiveness, and of course, portfolio returns 🤑
Here are a few quotes direct from the respondents in our survey:
My financial planner is college educated, lives in the area he serves, invests his own time in the community so he is a trusted partner. He communicates regularly and explains things in a way that is easy to understand.
I have had the same financial planner for over 15 years and he has helped my account grow significantly.
My advisor listens carefully and makes me part of any of the decision making.
He has guided me along to see my portfolio has steady growth.
Most common negative experiences working with financial advisors
Of the few who weren't satisfied with their financial planner or advisor, these were a few reasons why:
I feel like we don't carry enough money with our advisor so we get pushed to the back burner
They seem satisfactory but not as proactive
Not as attentive as I'd like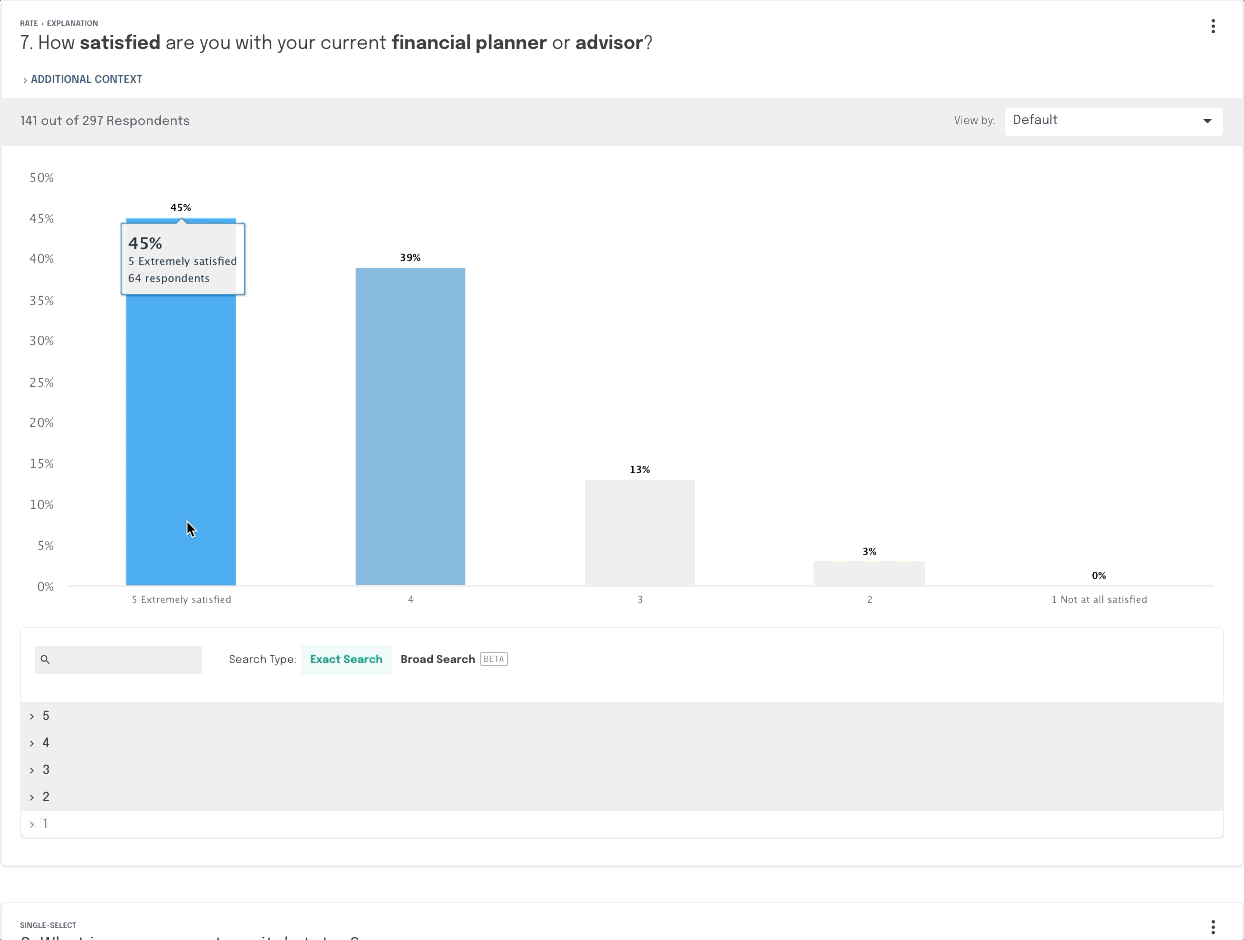 Of the women who don't work with a financial planner or advisor, we heard finding an advisor one can trust is a challenge:
Since most advisors are men, finding one who will take working with women seriously.
Finding a financial advisor that I can trust and who has my best interest in mind.
Final observations: When talking about financial planners or advisors, 36 women we spoke to referenced "he" or "him" vs the 3 responses referencing a woman FA/planner. We can't help but wonder, are women interested in talking to female advisors? 🤔
To answer these questions and more, product, innovation, marketing and insights teams identify whitespace opportunities and bring new ideas to life using Feedback Loop's rapid consumer feedback platform.
Curious to learn more? Check out the full report by filling out the form below.
---
Data:
Feedback Loop study comprised of: n=297 of women ages 25-70, Household income of $50k+, Investable assets (not including real estate) of $50k+, Employment status: full time, part time, retired

Subscribe now!
Get our new reports, case studies, podcasts, articles and events